ENGINEERED TO FLY - LIMITED EDITION BODYBOARD FINS
---
Premium 100% Australian Owned Bodyboard Fins / Flippers. Welcome to the world of Limited Edition Swim Fins. Bodyboarders are some of the most artistic, stylish and fashionable collective of individuals to ride large slabs of water. With this in mind, we have put together a range of classic, functional bodyboard accessories - swim fins, bodyboard cover, bodyboard leash, fin socks & more...
Blog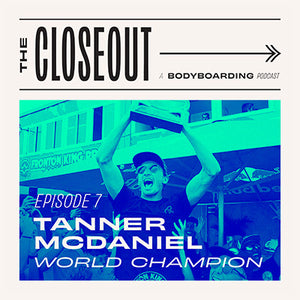 We discuss IBC Controversies, and the Tradie Challenge. Halfway through their conversation the new King, Tanner McDaniel calls in to discuss his inaugural World Tour victory, along with his heroes, rivals,...
In Episode Five of The Closeout Bodyboarding Podcast we talk to ABA Big Wave Champion Michael Novy, and chat about Tow Ins and Tow Outs, Tales from The Road, Surfing...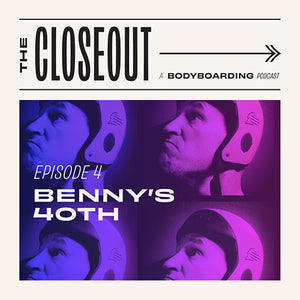 Welcome to The Closeout Bodyboarding Podcast, an audio experience where 3 good mates discuss their love of bodyboarding. We will also talk about some current topics and what we're all...